EA Access and Origin Access are two separate subscription services from Electronic Arts: EA Access for Xbox One and Origin Access for PC. 
EA Access came about two years before Origin Access, and they each had different audiences and slightly different value propositions. 
Each brand was difficult to work with. EA Access had a "Vault" image to show their collection of games, Origin Access had a grid of games peaking out from behind angled cutouts with a gradient overlay. Neither one was versatile, neither one scaled well. But what was even worse is when both services needed to be talked about together...
The Challenge:
Picture a new game set to be released on both Xbox and PC, and EA would offer a pre-release "trial" for the game as part of both subscription services. In this case, it makes sense to put out marketing communications for the game advertising the free trial that is available through both subscription services. Given the very dissimilar brand identities, this was virtually impossible.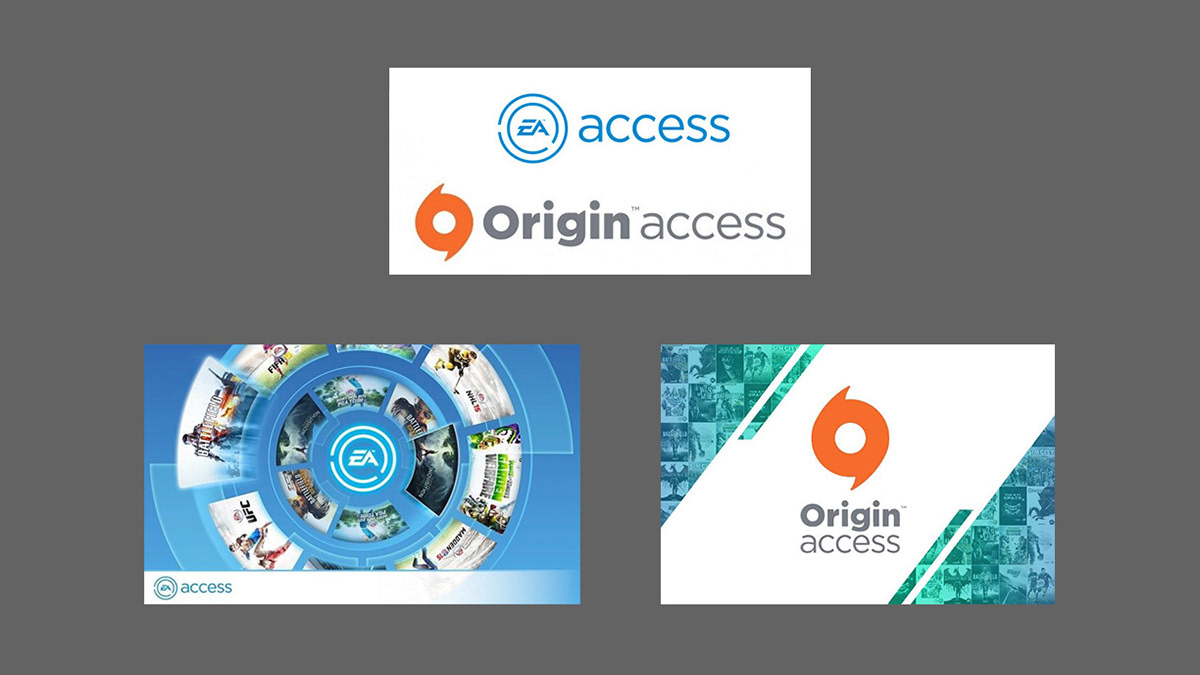 We needed to redesign both brands so that they each better reflected the subscription content, were much more versatile and easy to work with, and could work together when we needed to message them jointly. Below are explorations that eventually helped to influence the final redesign.

The first step was to redesign the EA Access logo, which didn't read well at small sizes.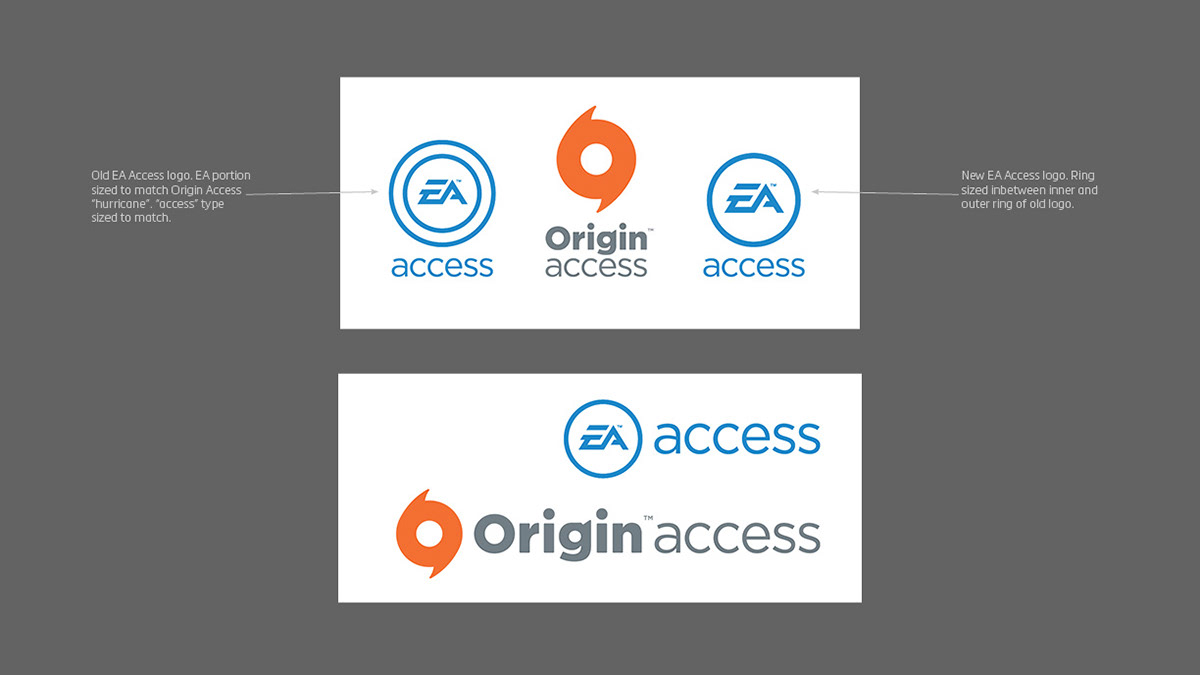 Vertical and horizontal treatments that are clear and work exactly the same for EA Access and Origin Access. Same background treatment, playing off of the original EA Access "Vault" image, with different color schemes for each brand. Service logo and game logo are always inline with each other.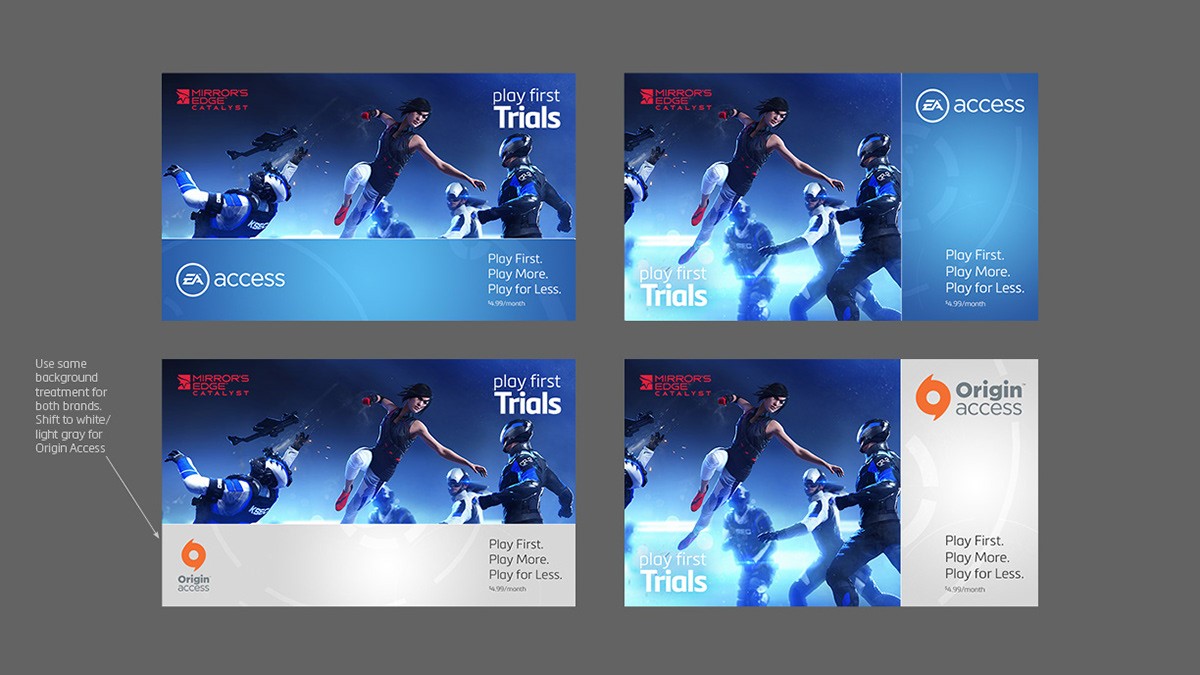 Background texture in the subscription services branded areas are very versatile and can be represented in almost limitless ways while still maintaining a consistent brand look.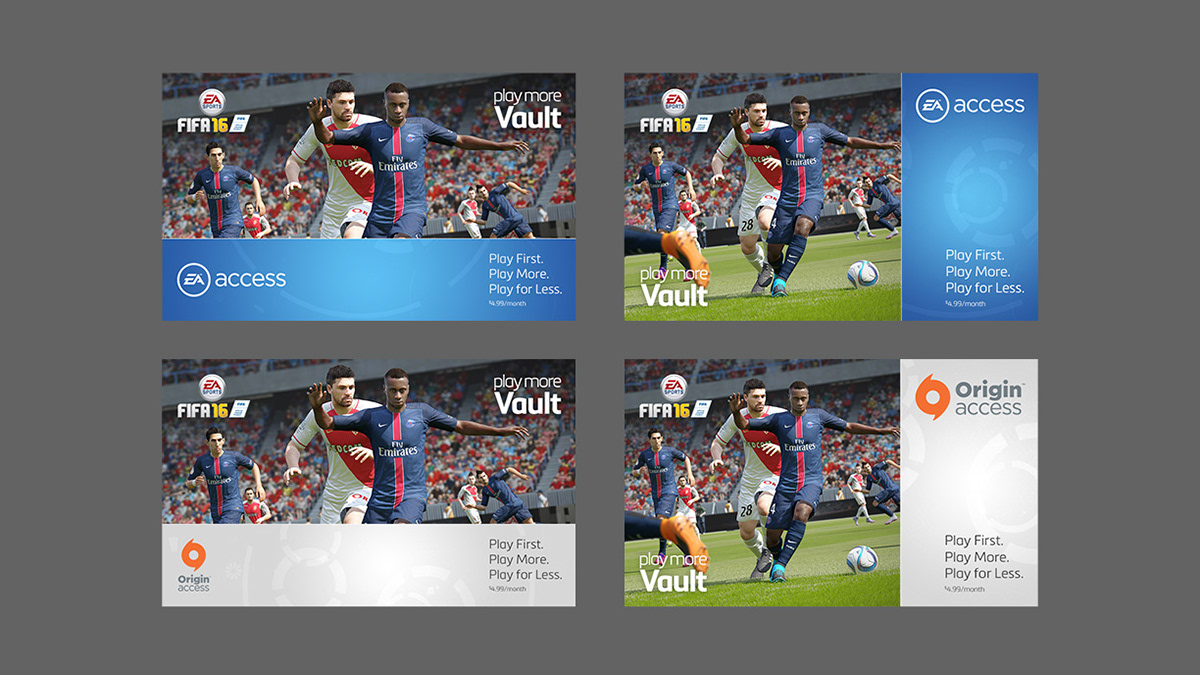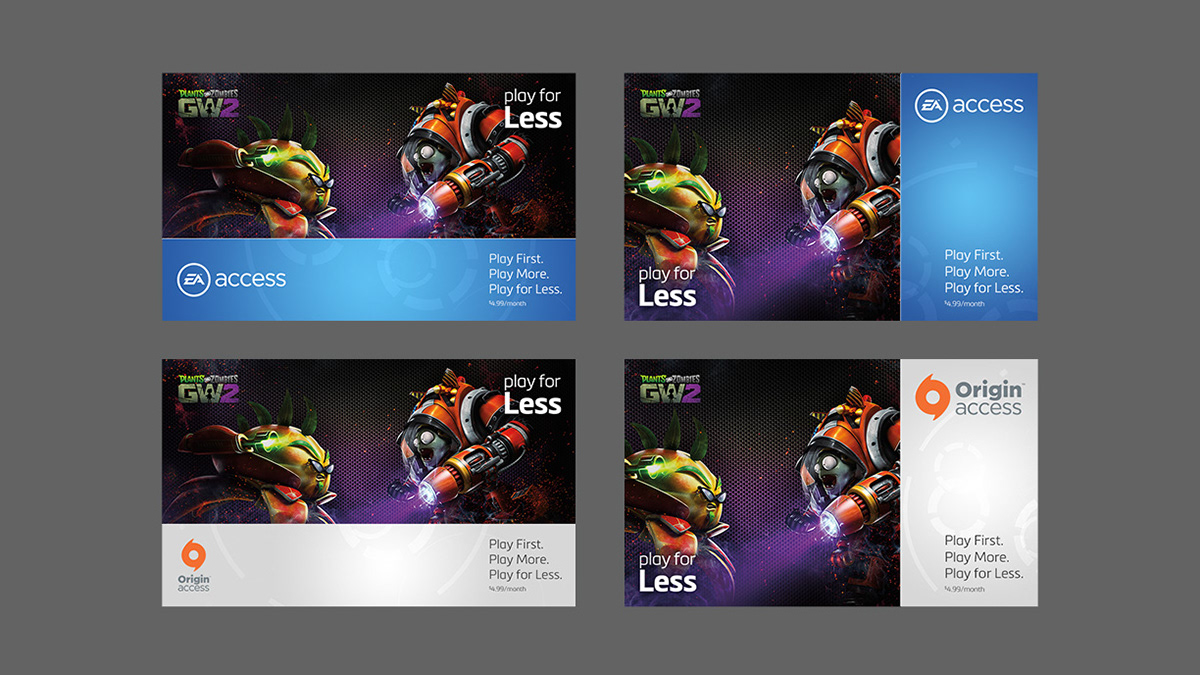 Examples of smaller banner ads with more limited space.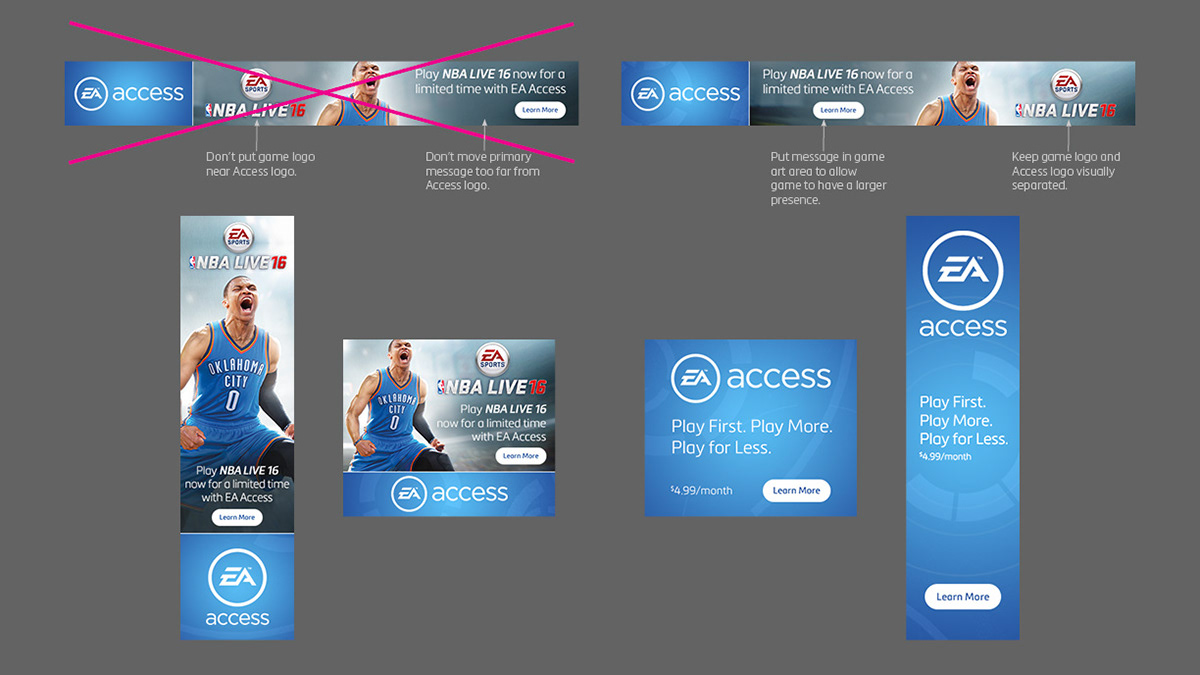 Examples of various background textures.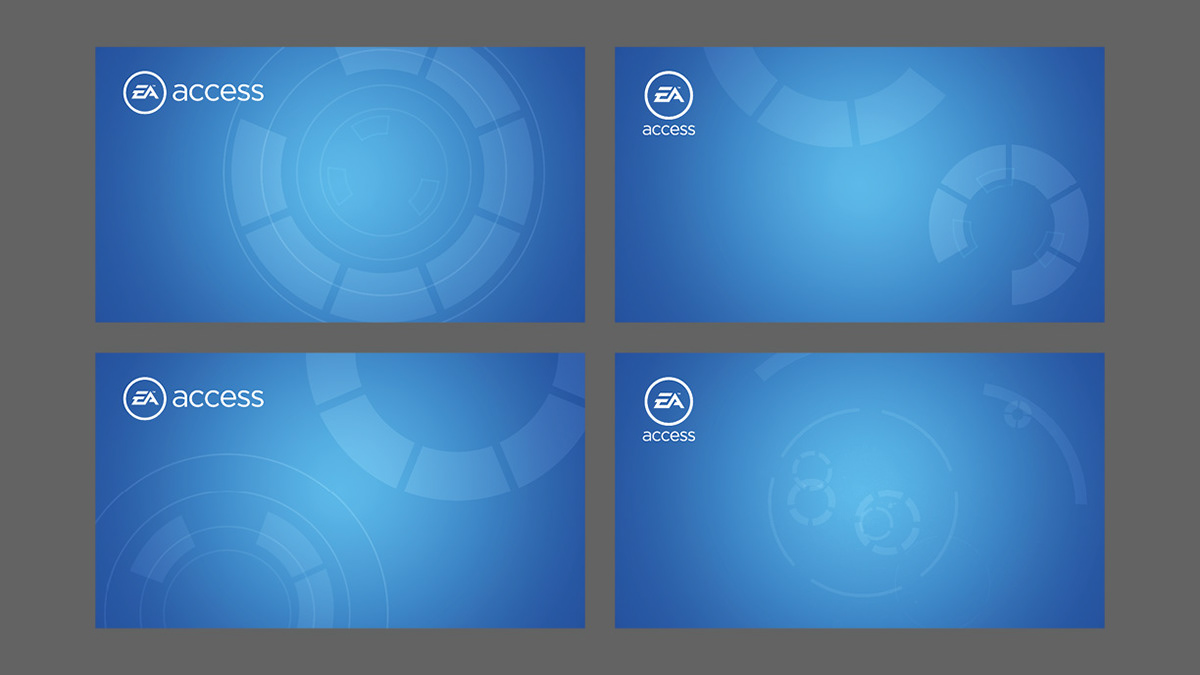 Larger assets, like video endslates, that need to show both services.
Second round of exploration. Slightly different treatment.