Origin is the digital store for Electronic Arts' PC games. They periodically have sales, roughly every month or so. Some of the sales, such as the Holiday Sale, are bigger. My team created unique visual themes for all sales, but the bigger sales got more specialized treatments.
Since Origin has regional online stores in many countries, it isn't always wintertime for all customers during the holiday season. I did a Google search to see what themes were prominent for the holidays in some of the larger countries in the southern hemisphere. I saw many of the same visual themes as the northern hemisphere, but on the beach instead of in the snow. I thought this would make a fun holiday theme for all regions.
Creative Direction: Scott Baumann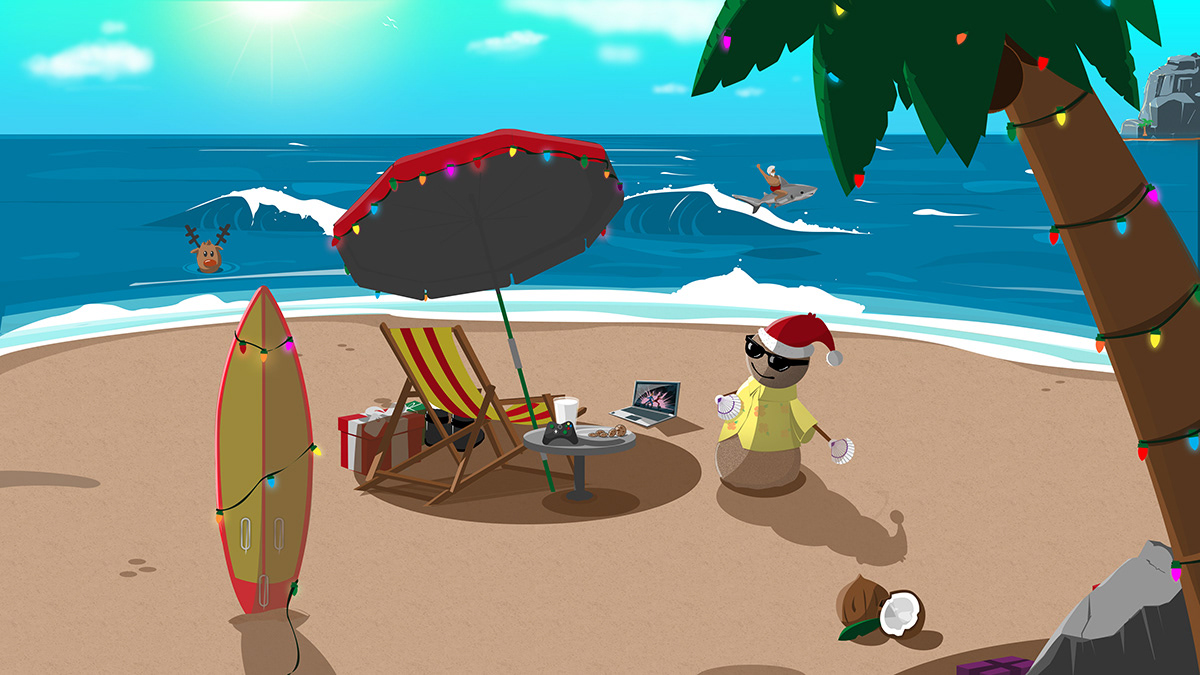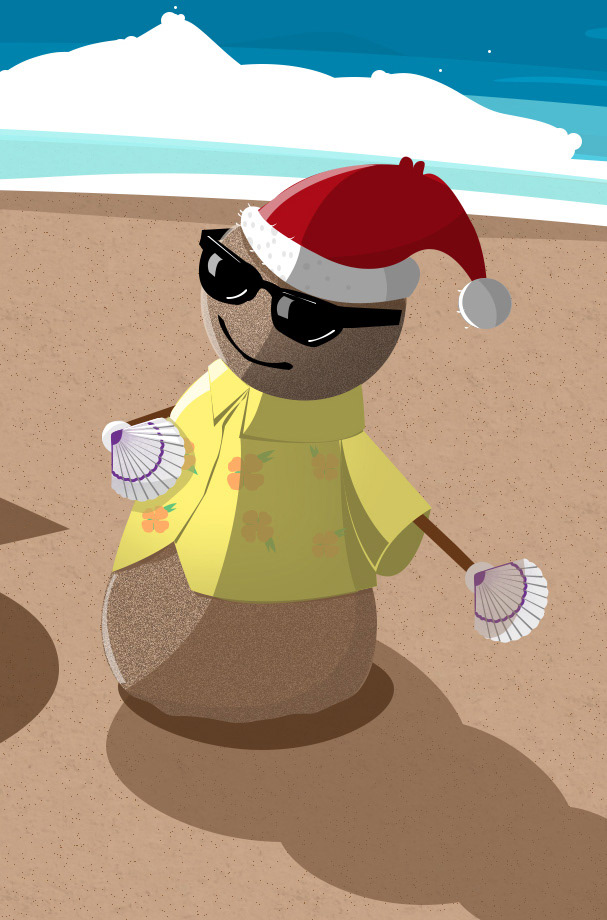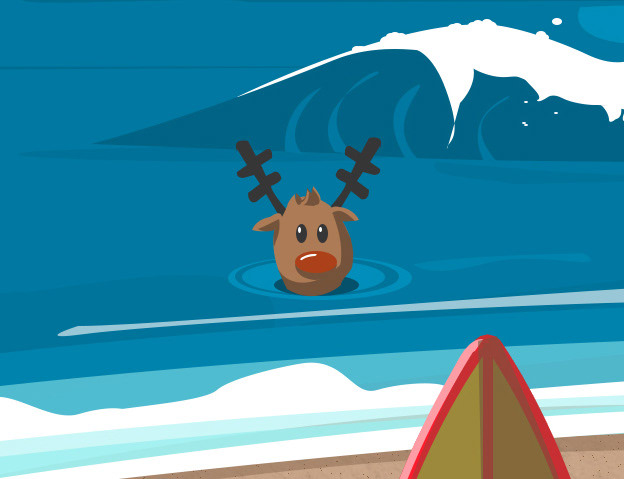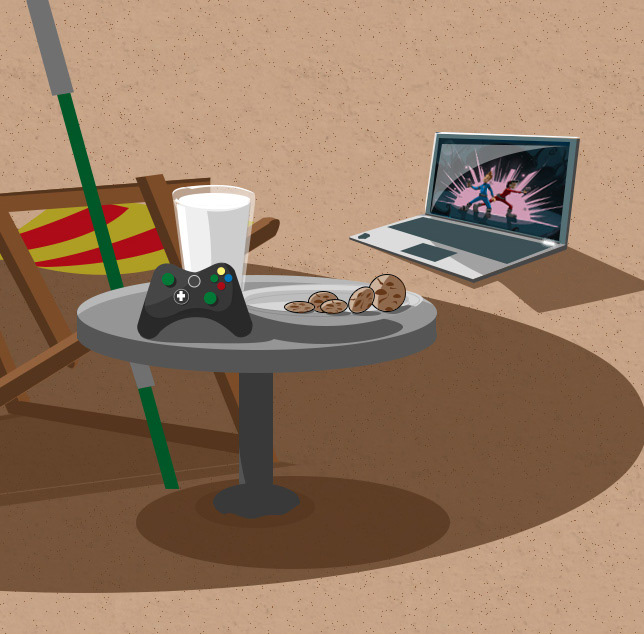 The "Hero" image at the top of the Origin store homepage promotes the sale overall. In this case, the text-based message is the main focus. The "Half-width" images below show individual games that are part of the sale. All text is dynamic and part of the standard website UI.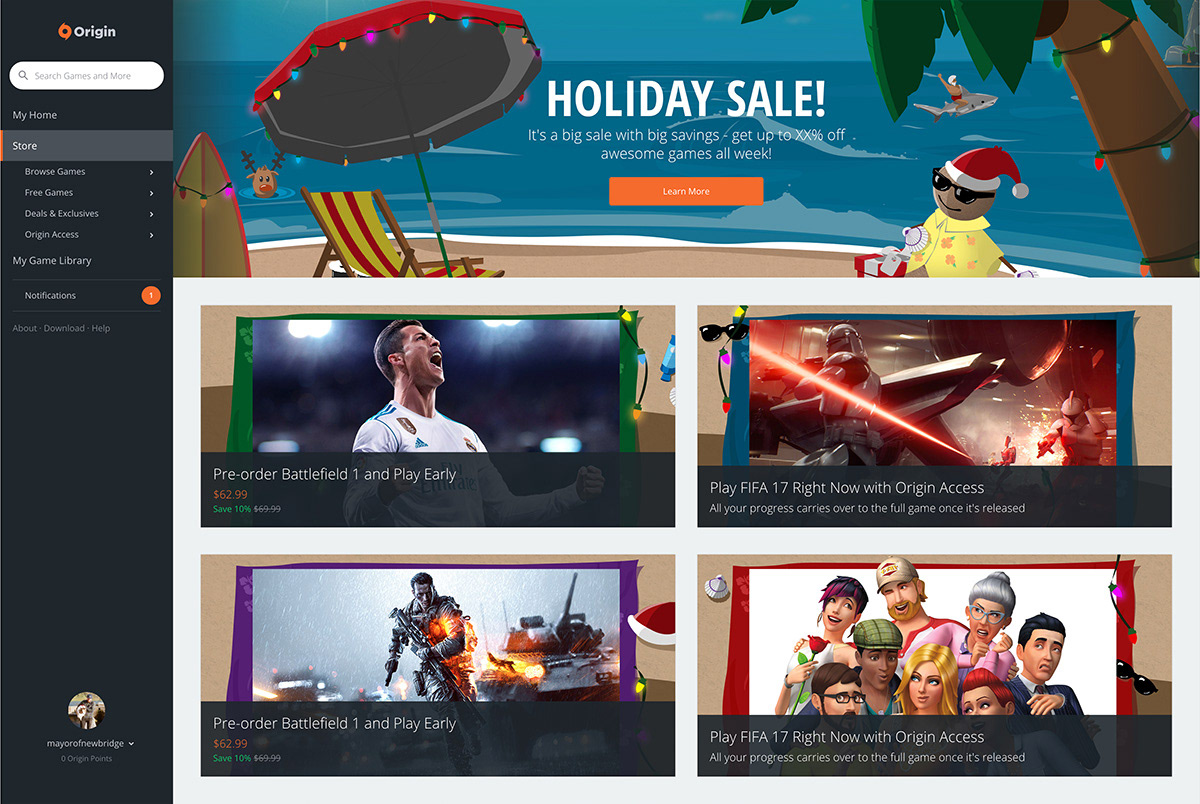 This "Hero" image highlights the main three games featured in the sale.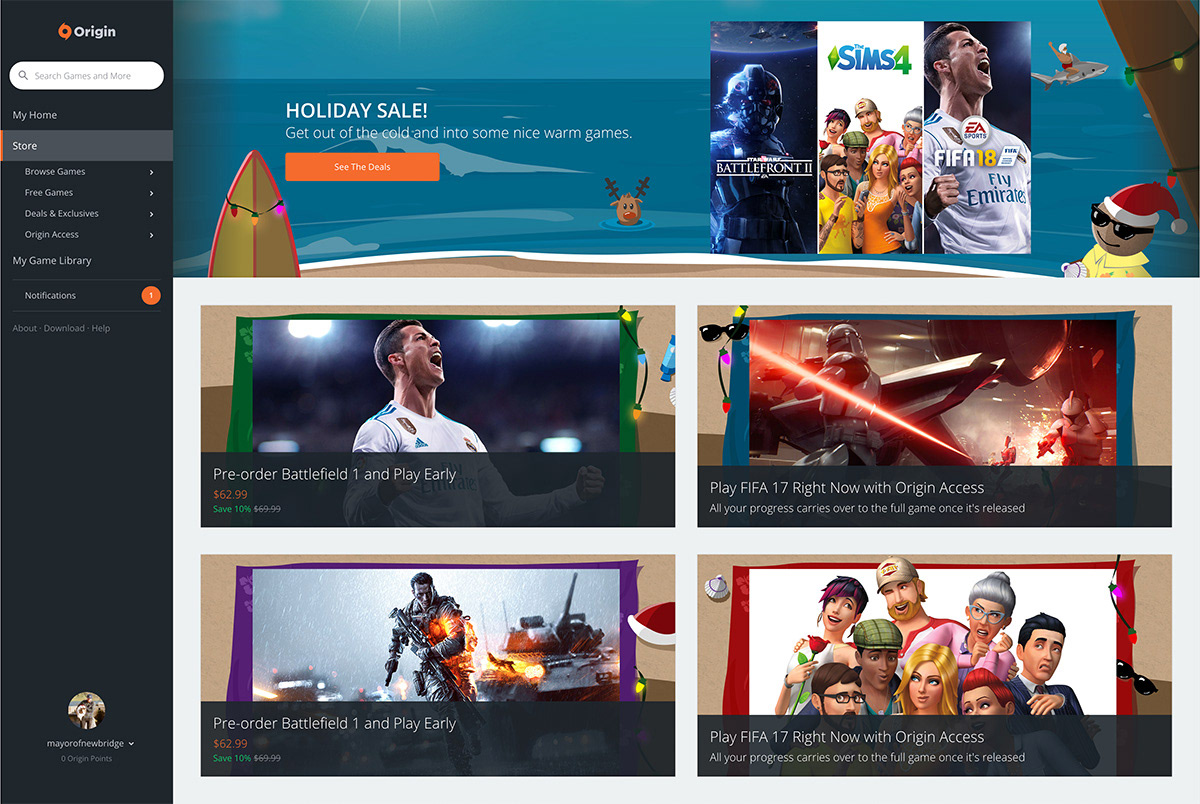 Image created for an email promoting the sale.